Providence schedule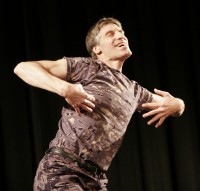 Wed. May 10th 3 – 5pm Workshop for AS220 Youth AS220 115 Empire Street Providence
Wed. May 10th ~ 9pm "Live Music Wednesdays" perform a teaser for the project at The Grange 116 Broadway, Providence
Thurs May 11th ~ 7 – 9pm Community Playshop at The Movement Exchange – 545 Pawtucket Avenue, Pawtucket
Sat May 13th ~ noon – 2pm "Saturday Switch" Workshop at AS220 115 Empire Street Providence
Sat. May 13th ~ 8pm show – "re–Source" – Christian Swenson & Friends Perform at AS220 "Black Box" 115 Empire Street Providence
Sunday May 14th 3:30 – 5pm Community Vocal Jam at Movement Exchange 545 Pawtucket Avenue, Pawtucket
Sunday May 14th  8pm show – "re–Source" – Christian Swenson & Friends Perform at AS220 "Black Box" 115 Empire Street Providence
 Show description:
"re-Source" – Christian Swenson & Friends play Human Jazz
A benefit for AS220 Youth Programs
This is not a dance performance, a sacred ritual or a play, nor a musical concert or a comedy show, yet it is in part all of these. It is also homage to the human medium and the spirit that connects us.
Join Christian & his friends as they co-create an evening of spontaneous performance.
William "Bill" Evans http://billevansdance.org,
Shura Baryshnikov http://www.doppelgangerdancecollective.com,
Laurie Amat https://soundcloud.com/amatworks,
ali kenner brodsky http://www.alikennerbrodsky.com,
Michelle Struckholz https://www.facebook.com/michelle.struckholz,
Elizabeth Keisler https://www.facebook.com/profile.php?id=100007664688532
and Corinne Wahlberg http://straycreatives.com
"Human Jazz" is about playing the body, voice and imagination simultaneously; no set pieces, special costumes, recorded music, just humans playing. As a soloist Christian "disappears" into songs, animals, characters, body music, aliens, etc. The ensemble will play all together and in smaller groupings. The show will conclude with a participatory Balinese Kecak/Monkey Chant.